I'm just starting out on Society6, which is a POD site for artists ( much like Zazzle). Anyway, while seeking to discover how to use the site and create designs that fit its demographic and products I came across some sute Corgi designs.
I like the Corgi breed of dog ever since seeing a cousins absolutely adorable pup. I am thinking of getting one sometime in the next year.
It seemed like a good idea to share my discoveries with the world ( both the Corgi design and my newfound affection for the breed.
Here is a pattern on a mug: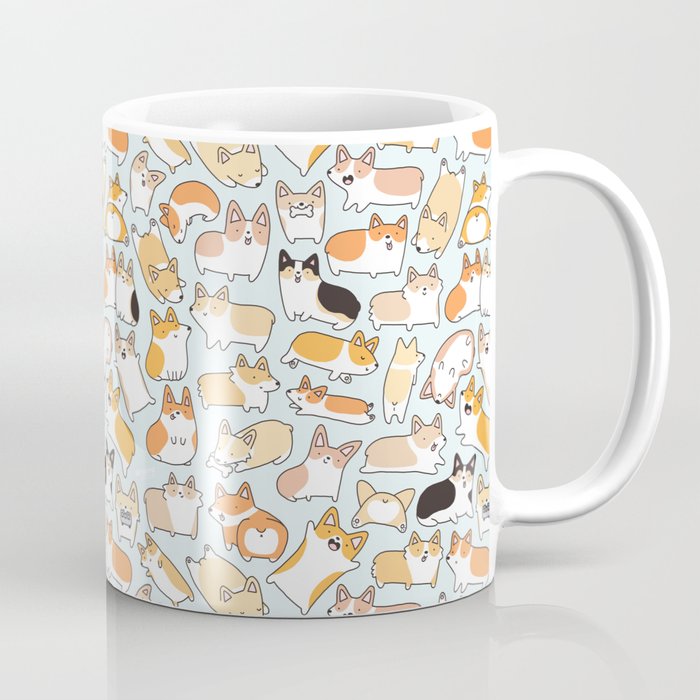 Why do I like the Corgi breed? Cuteness factor is quite high, it is friendly without being too needy. Intelligent and good watch dogs.
They are said to be stubborn and need training, as well as prone to bark. Those downsides need to be taken into account, but isn't different from the other dog I just love: Great Pyrenees. 
However… the difference in size between the two means a smaller dog like a corgi will be much easier to manage. 
We Need To See More Corgi Designs
Okay… take a look at this: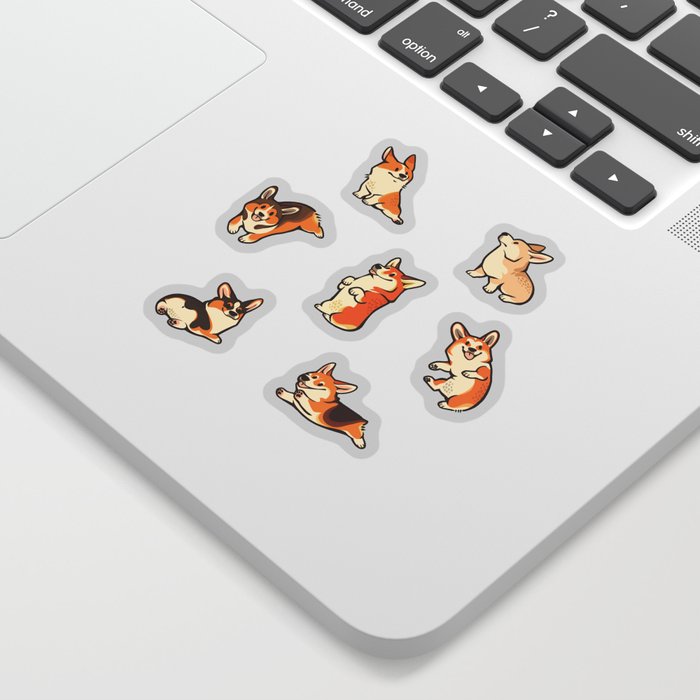 Coming Soon: My Own Designs
I have loads of design elements to play with and  intend to make some work (hopefully including patterns) for Society6 site. It has bedspreads and wall papers, along with many other products that aren't found elsewhere. I'm hoping to do as well as I have on my Zazzle stores.
In the meantime, I have a watercolor of a cute Corgi that is available in Amazon Merch and on Zazzle:
Zazzle Example