The birthstone for the month of April is the diamond, and the birth flower is the Daisy.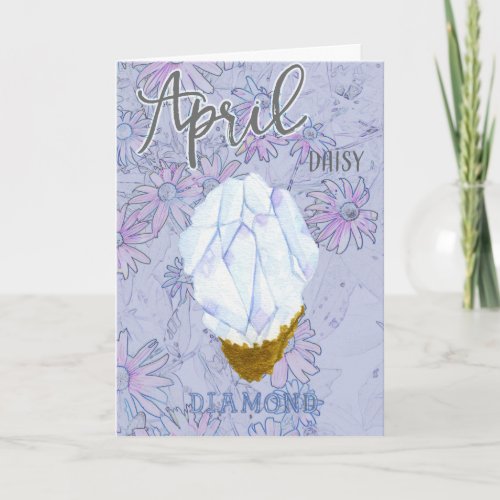 Holidays and special celebrations in the month of April.
01 April Fool's Day
01 Fun at Work Day
06 Tartan Day
07 No Housework Day
12 Big Wind Day
14 National Gardening Day
17 School Librarian Day
17 International Haiku Poetry Day
18 Pet Owner's Day
20 Astronomy Day
20 California Poppy Day
21 World Creativity and Innovation Day
22 Earth Day
22 Girl Scout Leader Day
23 Shakespeare's Birthday
25 Bring Your Kid Work Day
26 Arbor Day
26 Hug an Australian Day
27 National Day of Puppetry
29 International Dance Day
Besides those special observance days, this is Guitar Month and National Poetry Month. 
Usually, the days of Easter, including Palm Sunday and good Friday are in this month. The Jewish feast of Passover is also in April in many years.
During this month the Full Moon is called the Sprouting Grass Moon and Pink or Budding Moon. To learn more about the names for full moons by different tribes and people see the page, Ancient Moon Month Names.