The birthstone for the month of February is the Amethyst, and the birth flower is the Violet.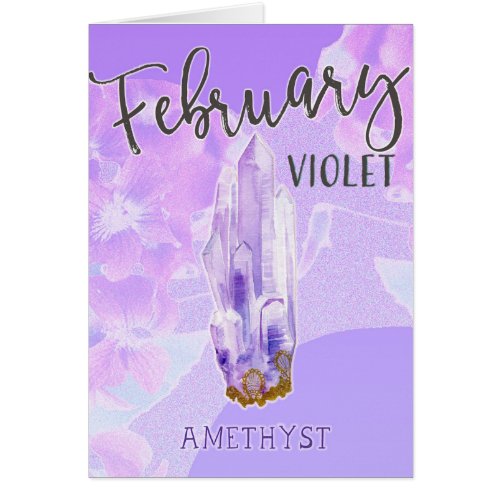 Holidays and special celebrations in the month of February.
01 Brighid's Day
02 Candlemas
02 Groundhog Day
04 Sapporo Snow Festival07 Ballet Day
07 Girls and Women in Sports Day
07 Greet Your Neighbors Day
08 Boy Scouts Day
08 Tu B'shvat
09 Carnival
11 Chinese New Year
12 Mardi Gras
12 Pancake Tuesday +12 Shrove Tuesday
13 Ash Wednesday
14 Ferris Wheel Day
14 Read to Your Kid Day
15 Canada Flag Day
17 First Sunday of Lent
20 Love Your Pet Day
22 George Washington's Birthday
22 Robert Baden-Powell
23 Tennis Day
25 Auguste Renoir
25 Lantern Festival
26 Purim
Besides those days, this is the month of Weddings. Of course, the highlight holiday is February 14th, aka Valentine's Day; and the U.S.A. has the national holiday "President's Day" on the 22nd.
During this month the Full Moon is called "Snow Moon" by some Native American tribes and "Hunger Moon" by others. To learn more about the names for full moons by different tribes and people see the page, Ancient Moon Month Names.