The birthstone for the month of January is the Garnet, and the birth flower is the Snowdrop.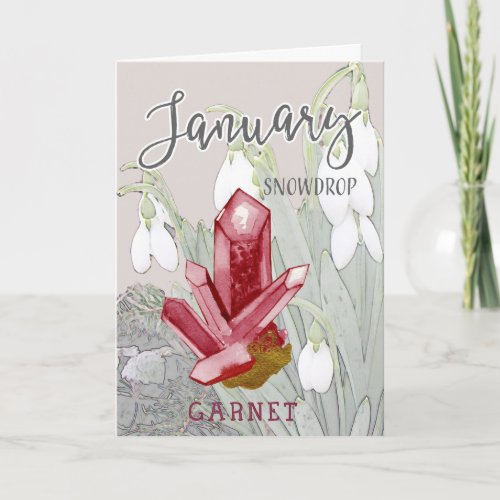 Holidays and special celebrations in the month of January.
01 Solemnity of Mary
06 Epiphany
08 Letter Writing Week
11 Thank You Days
15 Quarterly Tax Day
16 Psychiatric Tech Day
17 Golf Day
23 Compliment Day
23 Pie Day
25 Fun at Work Day & Nat.
25 Healthy Weight Day
25 School Nurse Day
28 Full Moon Day
Besides those days, this is the month of Hot Tea and Oatmeal. And it may not have a designated day, the NATIONAL SEED SWAP DAY is observed on the last Saturday in January.