The birthstone for the month of May is the
Emerald
, and the birth flower is the
Lily of the Valley
.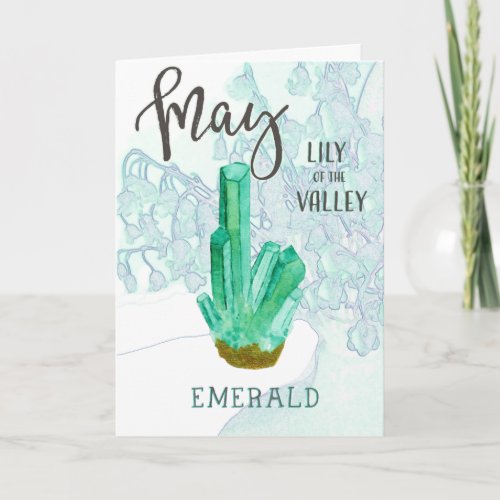 Holidays and special celebrations in the month of May.
01 Lei Day
01 May Day
01 Mother Goose Day
01 Save the Rhino Day
02 Sibling Appreciation Day
03 Tuba Day
04 Scrapbook Day (First Saturday)
05 Children's Day & Kodomono-hi (Japan)
05 Cinco de Mayo
05 Midwives Day
06 No Diet Day
06 Nurses' Day
07 Teacher Day
08 No Socks Day
09 Ascension Day
09 Receptionist Day
11 Eat What You Want Day
12 Migratory Bird Day
12 Limerick Day
13 National Archery Day
14 Mother's Day
15 Hug Your Cat Day
18 Armed Forces Day
19 Good Neighbor Day
19 Pentecost
20 Victoria Day
23 World Turtle Day
25 Jazz Day
26 Trinity
27 Memorial Day
31 No Tobacco Day
Besides those days, this is Barbecue Month and Bike Month. The highlight holidays are May Day, Cinco de Mayo,
Mother's Day
, and Memorial Day.
During this month the Full Moon is called the Flower Moon and Corn Planting Moon. To learn more about the names for full moons by different tribes and people see the page,
Ancient Moon Month Names
.